Ray Howard, alias Duffy Power
Genre: Blues
Instrument: voc., harp, guit.
Geboren am: 09.09.1941
in Fulham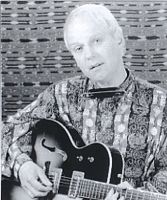 Duffy Power und Alexis Korner
Ray Howard liebte Skiffle, besonders unter der Putney Bridge, der Sound war hier am besten. Seine erste Band nannte sich The Amigos. Bald schon wechselte er zum Rock 'n' Roll und Duffy And The Dreamers entstanden. Howard Duff war das Vorbild für den neuen Spitznamen.
Im Gaumont in Shepards Bush gewann Duffy einen Wettbewerb und wurde von Larry Parnes entdeckt. Als Tyrone Power starb, lautete Rays Künstlername "Duffy Power". Zu Parnes gehörten damalige Größen wie: Tommy Steel, Vince Eagar, Dicky Pride, Bill Fury, Johnny Gentle und Joe Brown. Für Fontana nahm Duffy einige Singles auf. Sein Gehalt betrug 40 Pfund die Woche.
Für einen gerade von zu hause ausgezogenen 18-jährigen mit Freundin reichte das nicht. Seine Freundin bezahlte die Miete, das Geld verdiente sie sich als Prostituierte. In dieser Zeit kam Duffy auf den Blues - verständlich. Es kam zu Auftritten mit Georgie Fame, dem er die neue Hammond Orgel nahe brachte. 1963 durfte er den Beatles Song "I Saw Her Standing There" aufnehmen. Begleitet wurde er vom Graham Bond Quartet (mit John McLaughlin und Jack Bruce). Zu seinen Freunden gehörte Alexis Korner, der ihn in die Blues Incorporated holte. Duffy konnte nicht in einer Band spielen und stieg nach kurzer Zeit aus. Duffy holte sich für seine nächsten Aufnahmen Danny Thompson, John McLaughlin und Terry Cox in die eigene Band "Duffy's Nucleus".
Es entstanden einige Platten, darunter die Single "Mary Open The Door". 1965 stellte Alexis Korner im Les Cousin Folk Club die Sängerin Doris Troy vor. Die Gigs gefielen Duffy und er machte für eine Weile mit. In dieser Zeit lernte er Ian Anderson und Mike Cooper kennen. Die beiden stellten ihn dem Entdecker von Donovan, Peter Eden vor.
Duffy Power und The Knights Of The British Blues Table
Eden brachte ihn ins Studio und nahm einige Demos auf. Es entstand das Album "Duffy Power". Duffy gefiel das Album nicht so sehr, da er unfreiwillig in die Folk-Ecke gedrückt wurde. Er war der Meinung es wären tatsächlich Demos die er nur mit seiner Gitarre begleitet im Studio aufnahm. Es war zu spät und Duffy stieg aus dem Musikgeschäft aus. Unter seinem richtigen Namen arbeitete er als Bote. Eines Tages hörte er im Radio "Man In The Station" von Ian Matthews. Die Mundharmonika war er. Der Song wurde aufgenommen, als er Paul Jones im Studio vertrat. Duffy war wieder im Geschäft.
Es folgten Auftritte mit Alexis Korner, Howlin' Wolf und Danny Thompson, aber meist Solo in kleinen Clubs. Duffy hatte wohl eine der besten Blues Stimmen, aber schaffte leider nie den großen Durchbruch. In letzter Zeit findet man viele seiner alten Aufnahmen wieder auf CD. Leider sind sie meist nur von historischem Wert, da entweder mit schlechter Studiotechnik aufgenommen, oder wie oben beschrieben, als Demo unbearbeitet verkauft. Dennoch klingt zum Beispiel sein Duett "Leavin Blues" mit Jack Bruce am Bass spannend und lässt ahnen was aus Duffy mit einem guten Managment geworden wäre.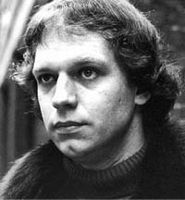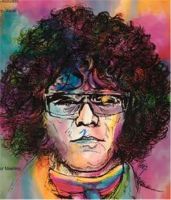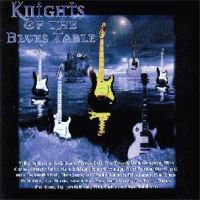 Duffy Power - Blues Power
plus je zwei Tracks von Firepoint und Innovations
Hell Hound; Mary Open The Door; Holiday; Little Boy Blue; I Need You; Midnight Special; Gin House Blues; Fox And Geese; Exactly Like You; Fixing A Hole; Roll Over Beethoven; I've Been Lonely Baby; Lawdy Miss Clawdy; Lily; Little Man; City Women; Halfway; Louisiana Blues; One Night; Leaving Blues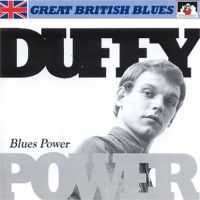 Duffy Power - Leapers And Sleepers
Cupid's bow; There you go again; Times are getting tougher than tough; It ain't necessarily so; If I get lucky someday; I saw her standing there; I saw her standing there; Farewell baby; Shake rattle and roll; What'd I say; I got a woman; Hey girl; Woman made trouble; I'm sitting on top of the world; Parchman farm; Tired, broke and busted; I don't care; Where am I; Money honey; Lawdy Miss Clawdy; Love's gonna go; There's no living without your loving; She don't know; I'm so glad you're mine; Dollar mamie; Little boy blues; Little girl; Mary open the door; Hound dog; Rags and old iron; Just stay blue; Davy O'Brian; July tree; Take it smoothly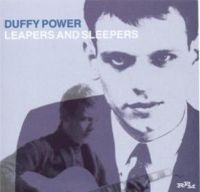 Sky Blues: Rare Radio Sessions - 1968 -1973 und 1994
Begleitet von Alexis Korner, Dick-Heckstall Smith, Terry Cox, Danny Thompson, Mike Hall u.a.
Gin House Blues; Every Day Since You Been Gone; Halfway Blues; That's All Right Mama; Swan Song; Hellbound; Give Me One; City Woman; Louise; River; Baby Let's Play House; I Saw Her Standing There; Dusty Road; Love Is Gonna Go; Glade That You're Not Me; Little Soldiers; Sky Blues; Little Boy Blue; Every Day Since You've Been Gone