2016 erschien die Box "The Last Of The Teenage Idols" gefüllt mit vierzehn CDs und einem Buch mit der Geschichte von Alex Harvey.
Man kann mich als (nicht fanatischen) Fan des Alex Harvey nennen. 2016 besaß ich, bis auf drei Ausnahmen, sämtliche Alben des Schotten auf CD und einige auf Vinyl. Die Frage stellte sich natürlich, brauche ich da noch so eine Box? Ich liebe Boxen mit Schallplatten oder CDs und diese hier kam relativ günstig auf den Markt. Wenn ich mich richtig erinnere kam meine Box aus GB. Wer sie heute sucht hat Pech. Sie ist kaum noch erhältlich und wenn, nur als gebrauchtes Exemplar für sehr viel Geld. Was auf dem Markt erhältlich ist, ist eine abgespeckte Version unter gleichem Namen mit lediglich vier CDs. Keine Ahnung was es außer diesen vier CDs sonst noch in der Box gibt.
Wie schon beschrieben, in meiner Box findet man vierzehn, in Zahlen 14, CDs. Das hört sich nach einer Menge Songs an. Stimmt, es sind genau 217 Songs und davon waren 21 Songs bis 2016 noch unveröffentlicht. 59 Songs erschienen erstmals auf CD, d.h., es gab sie vorher nur auf Vinyl. Gemeint sind damit einige Singles, die ihren Weg auf kein Album fanden. Für Jäger und Sammler wie mich, ein Anreiz dem man nicht widerstehen kann. Darunter sind Songs aus den Anfängen der Karriere von Alex Harvey in Hamburg. Von jedem seiner Alben gibt es einige Songs auf diesen CDs. Es fängt mit der Alex Harvey And His Soul Band an, dann die Soloalben, die Sensational Alex Harvey Band bis zur The New Band.
Hier fängt die negative Kritik an. Es sind nicht die vollständigen Alben! Was tun, wenn bereits alle Alben im Schrank stehen? Hört man sich die Ausschnitte an oder das Album in Gänze? Hier wäre eine Box mit allen Alben, plus den bisher unveröffentlichten Songs, besser gewesen. Von anderen Bands gibt es derartige Boxen, ich denke an Family oder The Pretty Things. Etwas Mut wäre schöner gewesen und die Mehrkosten hätten die Fans auch bezahlt.
Das Buch ist vollgespickt mit Bildern, Alex Harvey auf dem Wickeltisch, mit seinen Eltern und jüngerem Bruder Les Harvey, als Fußballer und dann natürlich auf den Bühnen dieser Welt. Tim Barr beschreibt den Werdegang des Alex Harvey von seinen Anfängen bis zum Ende. Das Buch besitzt ein Hardcover und ist 65 Seiten dick.
Mein Fazit zu der Box:
Wenn jemand einen Einstieg in die Welt des Alex Harvey sucht, dann ist die abgespeckte Version mit 4 CDs eher geeignet, da verfügbar und vom Preis her günstiger. Diese 14-CD Box ist nur etwas für die Hardcore-Fan-Gemeinde des Alex Harvey, für Freunde von Boxen und diejenigen die ALLES von einem Musiker besitzen wollen. Für mich ist sie bis heute ein MUSS ICH HABEN!
CD 1:
Alex Harvey And His Soul Band (Recorded in Hamburg 1963)
What's Wrong With Me Baby
The Liverpool Scene
Alex Harvey And His Soul Band Aka The Sabres ("Everything Is Alright With Isabella Bond")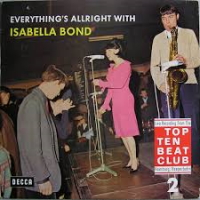 Going Back To Birmingham
Alex Harvey And His Soul Band Aka James Dale And The Top 10 Allstars
Jailhouse Rock
Alex Harvey And His Soul Band ("Alex Harvey And His Soul Band" 1964)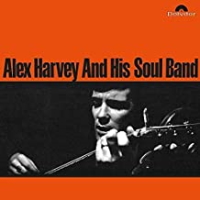 Framed
I Ain't Worring Baby
Backwater Blues
Let The Good Times Roll
Going Home
I've Got My Mojo Working
Teensville USA
New Orleans
Bo Diddley Is A Gun Slinger
When I Grow To Old To Rock
Evil Hearted Woman
I Just Wanna Make Love To You
The Blind Man
Reelin' And Rockin'
Alex Harvey And Leslie Harvey (Recorded in Hamburg 1964)
Lord Randall
Born With The Blues
House Of The Rising Sun
CD 2:
Alex Harvey And His Soul Band (Recorded in Hamburg 1963/64 for the abandoned 2nd album)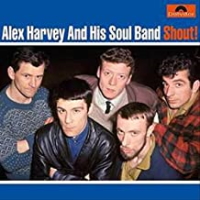 House Of The Rising Sun
Shout
Sticks And Stones
Take Out Some Insurance On Me Baby
Long Long Gone
Penicillin Blues
Shakin' All Over
Outskirts Of Town
Tutti Frutti
My Kind Of Lovin'
Parchman Farm
Ten A Penny
Canoe Song
You Ain't No Good To Me
You've Put A Spell On Me
Hoochie Coochie Man
Single 1964:
Elevator Rock
You Are My Sunshine
Single A-Seite 1965:
Ain't That Just To Bad
Recorded in Hamburg 1964:
The Little Boy That Santa Claus Forgot
CD 3:
Alex Harvey (The Blues 1963)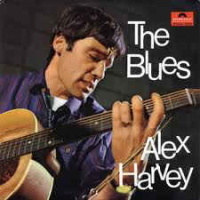 Trouble In Mind
Honey Bee
I Learned About Woman
Danger Zone
The Riddle Song
Waltzing Matilda
T.B. Blues
Big Rock Candy Mountain
The Michigan Massacre
No Peace
Nobody Knows You When You're Down And Out
St. James Infirmary Blues
Strange Fruit
Kisses Sweeter Than Wine
Good God Almighty
Single 1965:
Agent 00 Soul
Go Away Baby
CD 4:
Single 1966:
Work Song
I Can Do Without You
Single 1967:  
The Sunday Song
Horizons
Single 1967:  
Maybe Some Day
Curtains For My Baby
Alex Harvey  (Roman Wall Blues 1969)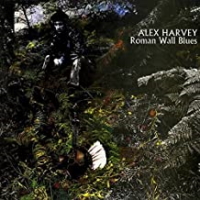 Midnight Moses
Hello L.A. Bye Bye Birmingham
Broken Hearted Fairytale
Donna
Roman Wall Blues
Jumpin' Jack Flash
Hammer Song
Let My Bluebird Sing
Maxine
Down At Bart's Place
Candy
Bonus:
The Harp (Demo Version)
CD 5:
Hair Pit Band ("Hair Rave Up" 1969)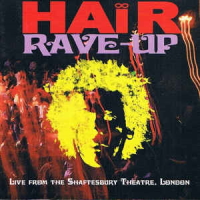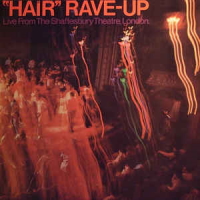 Hair
Royal International Love-In
Bond Street Bay
Birthday
Rock Workshop (Rock Workshop" 1970)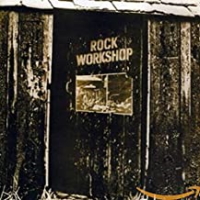 Ice Cold
You To Love
Wade In The Water
Hole In Her Stocking
Born In The City
Alex Harvey  ("The Joker Is Wild" 1972)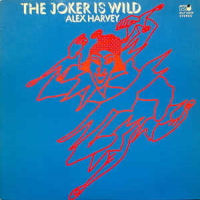 The Joker Is Wild
Penicillin Blues
I Just Wanna Make Love To You
I'm Just A Man
He Ain't Heavy He's My Brother
Silhouette And Shadow
Hare Krishna/Willie The Pimp – Medley
Flying Saucer's Daughter
CD 6 – Framed….Expanded:
The Sensational Alex Harvey Band ("Framed" 1972)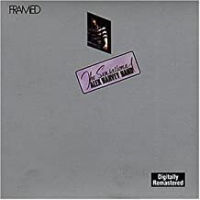 Framed
Hammer Song
Midnight Moses
Isobel Goudie
Buff's Bar Blues
I Just Wanna Make Love To You
Hole In Her Stocking
There's No Light On The Christmas Tree Mother, They're Burning Big Louie Tonight
St Anthony
Single B-Seite 1972:
Harp
 The Sensational Alex Harvey Band ("BBC Radio One In Concert" 1972)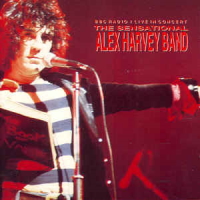 Midnight Moses
St. Anthony
Framed
There's No Light On The Christmas Tree Mother, They're Burning Big Louie Tonight
Hole In Her Stocking
CD 7 – Next….Expanded:
The Sensational Alex Harvey Band ("Next" 1973)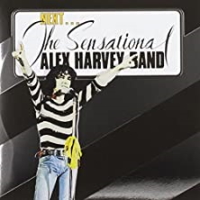 Swampsnake
Gang Bang
The Faith Healer
Giddy Up A Ding Dong
Next
Vambo Marble Eye
Last Of The Teenage Idols/Parts 1-2-3—-
The Sensational Alex Harvey Band ("BBC Radio One In Concert" 1973)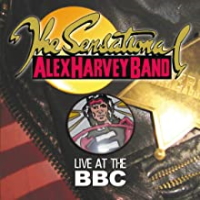 The Faith Healer
Band   Midnight Moses
Gang Bang
The Last Of The Teenage Idols
Giddy Up A Ding Dong
The Sensational Alex Harvey Band ("BBC The Old Whistle Test" 1973)
Next
The Faith Healer
CD 8 – The Impossible Dream….Expanded:
The Sensational Alex Harvey Band ("The Impossible Dream'" 1974)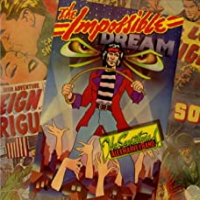 The Hot City Symphony Part 1: Vambo
The Hot City Symphony Part 2: The Man In The Jar
River Of Love
Long Hair Music
Hey
Sergeant Fury
Weights Made Of Lead
Money Honey / The Impossible Dream
Tomahawk Kid
Anthem
The Sensational Alex Harvey Band (Recorded live at Ragnarock Festival, Oslo 1974)
The Faith Healer
Giddy Up A Ding Dong
Alex Harvey Talks About Everything  ("Spoken words only US-Promo interview Radio Stations LP")
CD 9 – Tomorrow Belongs To Me….Expanded:
The Sensational Alex Harvey Band ("Tomorrow Belongs To Me" 1975)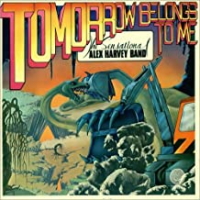 Action Strasse
Snake Bite
Soul In Chains
The Tale Of The Giant Stoneeater
Ribs And Balls
Give My Compliments To The Chief
Sharks Teeth
Shake That Thing
Tomorrow Belongs To Me
To Be Continued
The Sensational Alex Harvey Band ("BBC The Old Whistle Test" 1975)
Give My Compliments To The Chief
The Sensational Alex Harvey Band (Out-takes recorded at the Hammersmith Odeon 1975)
Action Strasse
Soul In Chains
The Tale Of The Giant Stone Eater
CD 10 – Live….Expanded:
The Sensational Alex Harvey Band ("Live" 1975)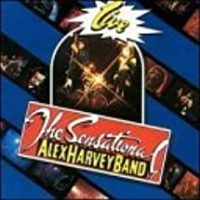 Fanfare (Justly, Skillfully, Magnanimously)
The Faith Healer
Tomahawk Kid
Vambo
Give My Compliments To The Chief
Delilah
Framed
The Sensational Alex Harvey Band (Out-takes recorded in the Hammersmith Odeon 1975)
Sergeant Fury
Gang Bang
Midnight Moses
Tomorrow Belongs To Me
The Sensational Alex Harvey Band ("BBC The Old Whistle Test" 1975)
Delilah
CD 11- The Penthouse Tapes ….Expanded:
The Sensational Alex Harvey Band ("The Penthouse Tapes" 1976)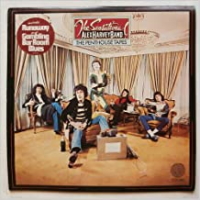 I Wanna Have You Back
Jungle Jenny
Runaway
Love Story
School's Out
Goodnight Irene
Say You're Mine (Every Cowboy Song)
Gamblin' Bar Room Blues
Crazy Horses
Cheek To Cheek
The Sensational Alex Harvey Band (Recorded live at the De Montford hall 1976)
Tomahawk Kid
Isobel Goudie
Dance To Your Daddy
Framed
The Boston Tea Party
CD 12 – SAHB Stories ….Expanded:
The Sensational Alex Harvey Band ("SHAB Stories" 1976)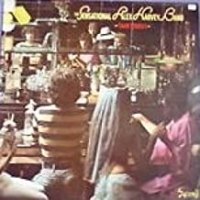 Dance To Your Daddy
Amos Moses
Jungle Rub Out
Sirocco
Boston Tea Party
Sultan's Choice
$25 For A Massage
Dogs Of War
Single B-Seite 1976
Satchel And The Scalp Hunter
BBC-TV Top Of The Pops 1976
Boston Tea Party
US Album "SAHB Stories" 1976
Amos Moses
CD 13 – Rock Drill….Expanded:
The Sensational Alex Harvey Band ("Rock Drill" 1977)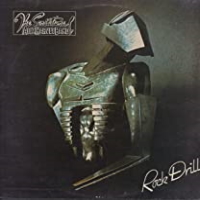 Rock Drill
The Dolphins
Rock & Rool
King Kong
Booids
Who Murdered Sex?
Nightmare City
Water Beastie
Mrs. Blackhouse
No Complaints Department
Single B-Seite 1977
Engine Room Boogie
Alex Harvey With QUAD (BBC Radio One: "Alan Freeman Rock Show" 1978)
King Kong
Midnight Moses
Rock & Rool
CD 14:
Alex Harvey ("Alex Harvey Presents The Loch Ness Monster"1977)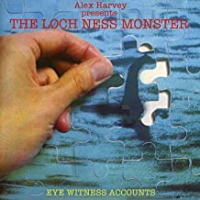 Introduction
Mrs. Grant Of Invermorriston
Billy Kennedy
I Love Monsters Too
Alex Harvey – The New Band ("The Mafia Stole My Guitar" 1979)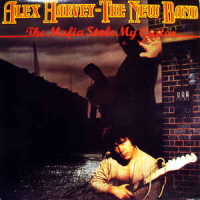 Back In The Depot
The Mafia Stole My Guitar
Shakin' All Over
The Whalers (Thar She Blows)
Just A Gigolo/I Ain't Got Nobody
Single B-Seite 1979
Wake Up Davis (Sings The Oil Man Boogie)
Single A-Seite 1980
Big Tree (Small Axe)
Alex Harvey ("The Soldier On The Wall" 1983)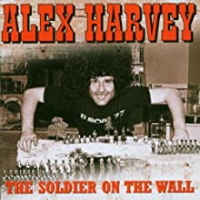 Mitzi
Snowshoe Thompson
Roman Wall Blues
The Poet And I
Carry The Water
Alex Harvey  (Home Demo Version)
Billy Bolero
(Visited 488 times, 1 visits today)