Als Clive Powell geboren machte sich Georgie Fame bereits als Teenager einen Namen. Er gewann Talentwettbewerbe und wurde hier von Chris Blackwell entdeckt. Als Blackwell ihm einen Job in seiner Band anbot, war es mit den Talentwettbewerben Schluss. Als Semiprofi durfte er an den Veranstaltungen nicht mehr teilnehmen. Mit 16 Jahren wurde Clive Powell von Larry Parnes unter Vertrag genommen, der änderte gleich den Namen in den publikumswirksameren "Georgie Fame".
Als seine Band Eddie Cochran begleiten sollten, fragte Eddie Cochran ob die Band etwas von Ray Charles spielen konnte. Alle verneinten und Cochran spielte ihnen das Intro von "What'd I Say" auf dem Bass vor. Georgie Fame war begeistert und kaufte sich sofort die Platte. Ray Charles spielte das Intro auf einem Wurlitzer Piano. Das war es dann! Fame wurde Fan von Ray Charles und wollte zukünftig diese Art Musik machen.
Georgie Fame wurde 1960 Mitglied der Blue Flames, die Begleitbandband von Bill Fury. Es kam zu Unstimmigkeiten, Bill Fury stand alleine da die Neuformation nannte sich Georgie Fame & The Blue Flames. Die neue Band machte sich in der Clubszene einen Namen. Rik Gunnel wurde der neue Manager und der erste große Hit von Georgie Fame wurde aufgenommen: "Yeh Yeh". Gunnel vermittelte Georgie Fame einen Vertrag mit CBS, allerdings ohne die Blue Flames.
Georgie Fame nahm einige Solo Alben auf, es folgten ein paar Hits wie "Bonnie And Clyde" oder "Rosette", "Rosette" mit Alan Price als Fame & Price.
Zwischen den Alben arbeitet er vorwiegend als Jazzpianist oder Sänger u.a. bei Count Basie oder Jon Hendrix. Georgie Fame verschwand langsam aus dem Gedächtnis der Leute. Eine Reunion mit den Blue Flames brachte auch nicht mehr den Durchbruch. Ben Sidran verpflichtete Georgie Fame für sein Jazz-Label und ist auf einigen Aufnahmen des Labels zu hören. Seine Hauptbeschäftigung in den 1980er und 1990er Jahren war die Begleitung von Van Morrison im Studio und LIve. Nach neun Jahren Van Morrison hatte er genug und schloss sich Bill Wymans Rhythm Kings an.
Das Begleitbuch der Box beschreibt kurz den musikalischen Lebensweg von Georgie Fame und in einem Interview erzählt Georgie Fame etwas über die CDs in der Box.
Georgie Fame war ein großartiger Sänger und ein noch besserer Keyboarder. Er schaffte aber immer nur kleine Durchbrüche und nie so den ganz großen Sprung nach oben. Die Musiker, die ihn beschäftigten oder die er beschäftigte waren beinahe immer erfolgreicher. Die CDs zeichnen ein gutes Bild über sein Schaffenswerk und zeigen auch, was für ein Musiker Georgie Fame war. Es ist nicht für sture Rocker, man sollte schon ein Ohr für jazzige und bluesige Klänge haben, dann macht das Zuhören richtig Spaß!
Es sind 6 CDs mit jeweils einer Schaffensperiode: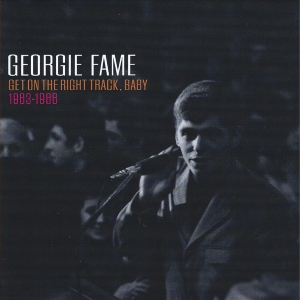 Get On The Right Track, Baby (1963-1966) 
The Blue Flames Orange Street
The Blue Flames Rik's Tune
& The Blue Flames – Money (That's What I Want)
& The Blue Flames – Let The Sunshine In
& The Blue Flames – Night Train
& The Blue Flames – Work Song
& The Blue Flames – Tom Hark Goes Blue Beat
& The Blue Flames – Madness
& The Blue Flames – Get On The Right Track, Baby
& The Blue Flames – Green Onions
& The Blue Flames – Gimme That Wine
& The Blue Flames – Yeh, Yeh
& The Blue Flames – You're Drivin' Me Crazy (Alternative Version)
& The Blue Flames – Saturday Night Fish Fry
& The Blue Flames – In The Meantime
& The Blue Flames – Blue Monday
& The Blue Flames – Outrage
& The Blue Flames – High Heel Sneakers
& The Blue Flames – Sweet Thing
& The Blue Flames – Sitting In The Park
& The Blue Flames – My Girl
& The Blue Flames – Soul Stomp
& The Blue Flames – El Bandido
& The Blue Flames – Getaway
& The Harry South Big Band – Papa's Got A Brand New Bag
& The Harry South Big Band – Funny How Time Slips Away
& The Harry South Big Band – Sunny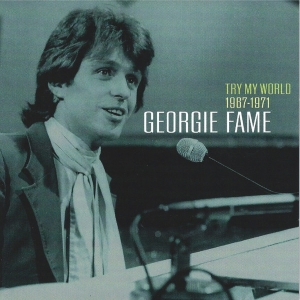 Try My World (1967-1971) 
Because I Love You
Try My World
Knock On Wood
El Pussycat
River's Invitation
Close The Door
Beware Of The Dog
The Ballad Of Bonnie & Clyde
This Is Always
Peaceful
Somebody Stole My Thunder
Someday Man
& Alan Price Time I Moved On
Fully Booked
Bidin' My Time (Cos I Love You)
Fool's Paradise
A Waiting Time
Tell It Like It Is (Take 4)
Entertaining Mr Sloane (Main Theme Backing Track)
Entertaining Mr Sloane (Theme Two)
Bluesology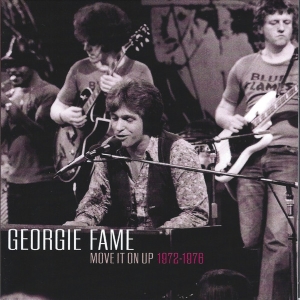 Move It On Up (1972-1978) 
Seven Power
Everlovin' Woman
Ozone
Leaving The City Behind
Ali Shuffle, Round Two
Lily
Thanking Heaven
Daylight (Alternate Version)
Do I Love You
& The Blue Flames – Three Legged Mule
Barefootin'
Call Up The Devil
Hall Street Jive
California Girl
Cool Cat Blues
It's Not Supposed To Be That Way
Move It On Up
Hot Stuff
Tempo Feliz
Getaway
I Am What I Am
Little Ones (AKA Ickle Ones)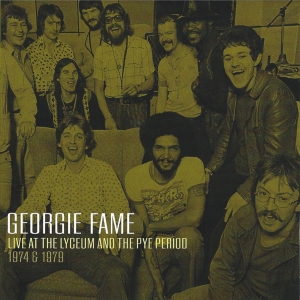 Live At The Lyceum And The Pye Period (1974 & 1979)
& The Blue Flames – Country Morning
& The Blue Flames – Ali Shuffle, Round Two
& The Blue Flames – I Love The Life I Live
& The Blue Flames – Parchman Farm
& The Blue Flames – Point Of No Return
& The Blue Flames – Medley: You Can't Sit Down / Night Train
& The Blue Flames – One Whole Year Baby
Lovely Day
That's What Friends Are For
Sitting In The Park
Little Samba
Funny How Time Slips Away
Eros Hotel
The Hurricane (Part 2)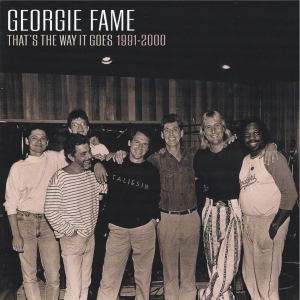 That's The Way It Goes (1991-2000) 
Jumping' With Symphony Sid
Rocking Chair
Roll With My Baby
That's The Way It Goes
I Love The Life I Live
Survival
The Woodshed
Tuned In To You
How Long Has This Been Going On?
Passed Me By
A Declaration Of Love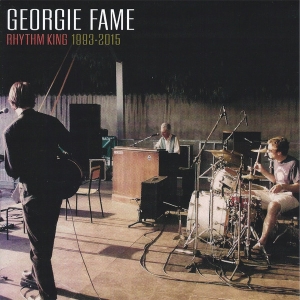 Rhythm King (1993-2015) 
Charleston Walk
You Are There
Flamingo Allnighter
Rhythm King
Everybody's Guessin'
Mose Knows
Since I Fell For You
The Ballad Of Bonnie & Clyde
Vinyl
Anthem For A Band
Rollin' Blue
Wide Eyed And Legless
Guantanamo By The Sea
Say When
My Ship
(Visited 195 times, 1 visits today)