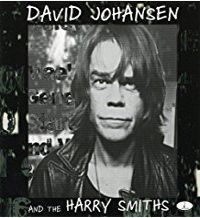 David Johansen war Sänger der New York Dolls und Harry Smith ein Schriftsteller und Archivar für amerikanische Folkmusik. Amerikanische Folkmusik ist auch Blues und den gibt hier David Johansen zum Besten. Nix mit Rock oder Punk oder dergleichen, Blues sehr dicht am Countryblues. Keine kreischenden oder heulenden Gitarren sind hier zu hören, nur eine swingende Band und ein Bluessänger wie von der alten Schule. David Johansen könnte aus dem tiefsten Mississippi kommen, so hört er sich an.
Mitglieder seiner Band sind:
Harry Koonin: guit., mandoline
Larry Saltzman: guit., banjo
Kermit Driscoll: bass, digeridoo (was immer das auch sein mag…)
Joey Baron: perc.
Die Songs:
1. James Alley Blues (Richard Brown)
2. Darling, do you remember me (Lightning Hopkins)
3. Delia (Bob Dylan)
4. Little Geneva (Muddy Waters)
5. Well, I've been to Memphis
6. Katie Mae (Lightning Hopkins)
7. Old Dog Blue
8. Somebody buy me a drink (Oscar Brown)
9. Poor Boy Blues
10. On the wall
11. Don't start me talking (Sonny Boy Williamson)
12. Oh Death
13. Richland Woman (Mississippi John Hurt)
Für Freunde der gepflegten Bluesmusik ein MUSS!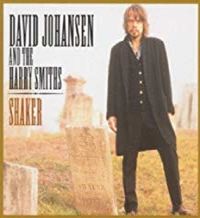 Das zweite Album geht in die gleiche Richtung. elektrischer Countryblues. Die selbe Besetzung wie die Same und auch diese ist ein MUSS!
Die Songs sind hier:
1. Furry's blues
2. I'll go with her
3. Deep blue sea
4. My morphine
5. Ham hound crave
6. Let the mermaids flirt with me
7. I can't be satisfied
8. In love again
9. Death letter
10. My grandpa is old too
11. Jailbird love song
12. High sheriff
13. Kassie Jones
14. The last kind words
(Visited 109 times, 1 visits today)