So ganz stimmt der Titel der Box nicht nicht, denn die meisten der Alben gehörten zum Katalog von Stax! Von Atlantic / Stax stellte ich im Blog  das erste Album aus der Serie "That's Soul" vor. Hier erwähnte ich auch die Übernahme von Stax durch Atlantic Records. Vor einigen Jahren veröffentlichte Atlantic Alben aus der ersten Ära von Stax in dieser handlichen Box. Die CDs sind in Cover gesteckt, die den Original Plattenhüllen entsprechen. Zusätzlich ist ein kleines Heft beigefügt. Das Heftchen erzählt in Kurzform die Stories von Stax, Atlantic und der in der Box vertretenen Musiker.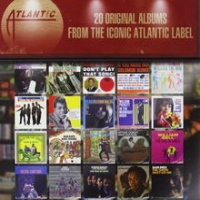 Es sind in der Regel die bekannteren Alben, oder Alben mit den Hits, der Musiker. Den Anfang macht ein Aushängeschild von Atlantic Records, Ray Charles mit "What I'd Say" von 1959. Eine der wenigen Ausnahmen die nicht direkt zu Stax gehörten. Aber gleich mit dem zweiten Album "Green Onions" geht es weiter mit Stax. Auf den 20 CDs sind Hits wie "Stand By Me" von Ben E. King, das "Under The Boardwalk" der Drifters, die erste Fassung von "Respect", hier von Otis Redding gesungen oder "In The Midnight Hour" von Wilson Pickett zu finden. Es gibt also viele Klassiker des Soul zu hören.
Einige Stax-Künstler fehlen leider, so zum Beispiel Curtis Mayfield oder Isaak Hayes. Sie fehlen aber nur mit ihren eigenen Alben, das sie auch Komponisten vieler der Songs waren und auch zu den Studiomusikern gehörten erfährt man in dem Begleitheft. Hier werden, außer der Geschichte von Stax und Atlantic, die Alben mit Trackliste und Musiker genannt.
Die Box ist ein sehr guter Einstieg in die Welt der Soulmusic. Es sind beinahe alle Musiker dieser Schublade vertreten, ausgenommen natürlich die aus der Parallelwelt "Motown".
Ray Charles – What'd I Say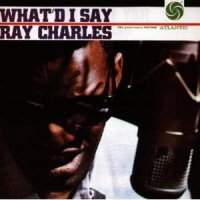 What'd I Say
Jumpin' In The Mornin'
You Be My Baby
Tell Me How Do You Feel
What Kind Of Man Are You
Rockhouse
Roll With My Baby
Tell All The World About You
My Bonnie
That's Enough 2:53
Booker T. & The M.G.s – Green Onions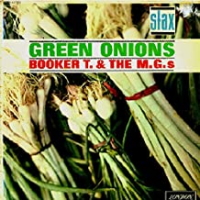 Green Onions
Rinky-Dink
I Got A Woman
Mo' Onions
Twist And Shout
Behave Yourself
Stranger On The Shore
Lonely Avenue
One Who Really Loves You
I Can't Sit Down
A Woman, A Lover, A Friend
Comin' Home Baby    3:09
Ben E. King – Don't Play That Song!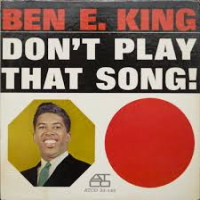 Don't Play That Song (You Lied)
Ecstasy
On The Horizon
Show Me The Way
Here Comes The Night
First Taste Of Love
Stand By Me
Yes
Young Boy Blues
The Hermit Of Misty Mountain
I Promise Love
Brace Yourself
Solomon Burke – If You Need Me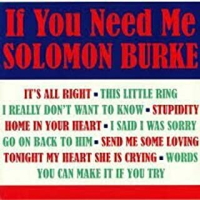 If You Need Me
Words
Stupidity
Go On Back To Him
I Said I Was Sorry
It's All Right
Home In Your Heart
I Really Don't Want To Know
You Can Make It If You Try
Send Me Some Loving
This Little Ring
Tonight My Heart She Is Crying
Rufus Thomas – Walking The Dog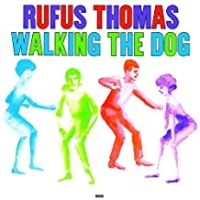 The Dog
Mashed Potatoes
Ooh-Poo-Pah-Doo
You Said
Boom Boom
It's Aw'Rite
Walking The Dog
Ya Ya
Land Of A 1,000 Dances
Can Your Monkey Do The Dog
Cause I Love You
I Want To Be Loved
The Drifters – Under The Boardwalk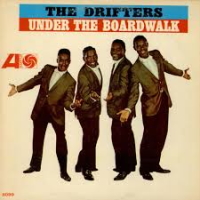 Under The Boardwalk
One Way Love
On Broadway
Didn't It
I Feel Good All Over
Vaya Con Dios
Up On The Roof
Rat Race
In The Land Of Make Believe
If You Don't Come Back
Let The Music Play
I'll Take You Home
Don Covay & The Goodtimers – Mercy!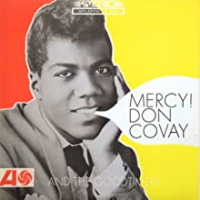 Mercy, Mercy
I'll Be Satisfied
Come On In
Can't Stay Away
Can't Fight It Baby
You're Good For Me
Take This Hurt Off Me
Daddy Loves Baby
Come See About Me
You Must Believe In Me
Please Don't Let Me Know
Just Because
Otis Redding – Otis Blue / Otis Redding Sings Soul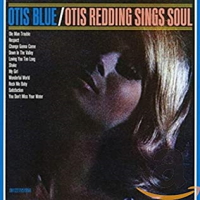 Ole Man Trouble
Respect
Change Is Gonna Come
Down In The Valley
I've Been Loving You Too Long
Shake
My Girl
Wonderful World
Rock Me Baby
Satisfaction
You Don't Miss Your Water
Wilson Pickett – In The Midnight Hour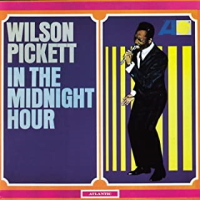 In The Midnight Hour
Teardrops Will Fall
Take A Little Love
For Better Or Worse
I Found A Love
That's A Man's Way
I'm Gonna Cry
Don't Fight It
Take This Love I've Got
Come Home Baby
I'm Not Tired
Let's Kiss And Make Up
Percy Sledge – When A Man Loves A Woman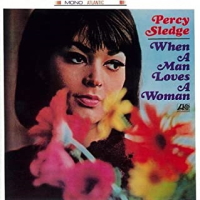 When A Man Loves A Woman
My Adorable One
Put A Little Lovin' On Me
Love Me All The Way
When She Touches Me (Nothing Else Matters)
You're Pouring Water On A Drowning Man
Thief In The Night
You Fooled Me
Love Makes The World Go Round
Success
Love Me Like You Mean It
Sam & Dave – Hold On, I'm Comin'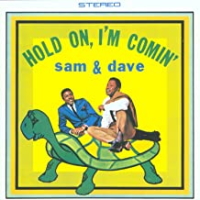 Hold On, I'm Comin'
If You Got The Loving
I Take What I Want
Ease Me
I Got Everything I Need
Don't Make It So Hard On Me
It's A Wonder
Don't Help Me Out
Just Me
You Got It Made
You Don't Know Like I Know
Blame Me (Don't Blame My Heart)
Bar-Kays – Soul Finger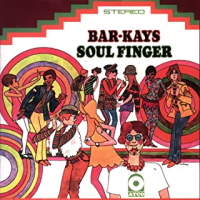 Soul Finger
Knucklehead
With A Child's Heart
Bar-Kays Boogaloo
Theme From Hell's Angels
You Can't Sit Down
House Shoes
Pearl High
I Want Someone
Hole In The Wall
Don't Do That
Eddie Floyd – Knock On Wood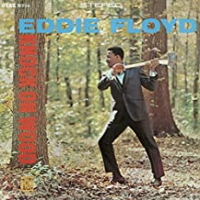 Knock On Wood
Something You Got
But It's Alright
I Stand Accused
If You Gotta Make A Fool Of Somebody
I Don't Want To Cry
Raise Your Hand
Got To Make A Comeback
634-5789
I've Just Been Feeling Bad
High-Heel Sneakers
Warm And Tender Love
Arthur Conley – Sweet Soul Music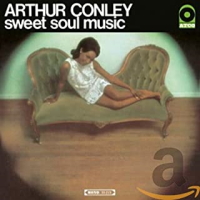 Sweet Soul Music
Take Me (Just As I Am)
Who's Foolin' Who
There's A Place For Us
I Can't Stop (No, No, No)
Wholesale Love
I'm A Lonely Stranger
I'm Gonna Forget About You
Let Nothing Separate Us
Where You Lead Me
William Bell – The Soul Of A Bell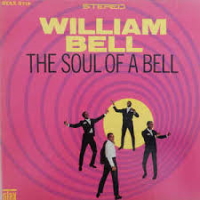 Everybody Loves A Winner
You Don't Miss Your Water
Do Right Woman–Do Right Man
I've Been Loving You Too Long (To Stop Now)
Nothing Takes The Place Of You
Then You Can Tell Me Goodbye
Eloise (Hang On In There)
Any Other Way
It's Happening All Over
Never Like This Before
You're Such A Sweet Thang
Aretha Franklin – Lady Soul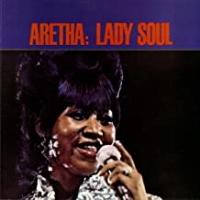 Chain Of Fools
Money Won't Change You
People Get Ready
Niki Hoeky
(You Make Me Feel Like) A Natural Woman
Since You've Been Gone (Sweet Sweet Baby)
Good To Me As I Am To You
Come Back Baby
Groovin'
Ain't No Way
Donny Hathaway – Everything Is Everything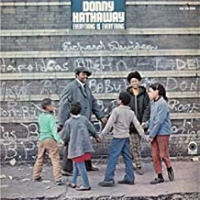 Voices Inside (Everything Is Everything)
Je Vous Aime (I Love You)
I Believe To My Soul
Misty
Sugar Lee
Tryin' Times
Thank You Master (For My Soul)
The Ghetto
To Be Young, Gifted And Black
Clarence Wheeler & The Enforcers – Doin' What We Wanna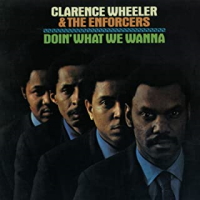 Hey Jude
Sham Time
Theme From Electric Surfboard
Right On
Dream Bossa Nova
Doin' What I Wanna
C.W.
Howard Tate – Howard Tate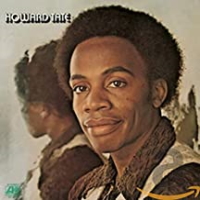 She's A Burglar
8 Days On The Road
You Don't Know Nothing About Love
When I Was A Young Man
Girl Of The North Country
Where Did My Baby Go
Keep Cool (Don't Be A Fool)
Jemima Surrender
Strugglin'
It's Heavy
It's Your Move
The Bitter End
Sam Dees – The Show Must Go On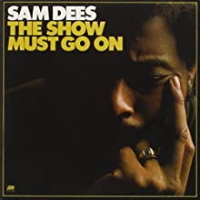 Child Of The Streets
The Show Must Go On
Come Back Strong
Just Out Of My Reach
Claim Jumpin'
Troubled Child
What's It Gonna Be
Worn Out Broken Heart
Good Guys
So Tied Up
(Visited 179 times, 1 visits today)