Songs von The 13th Floor Elevators findet man auf beinahe jeder namhaften Zusammenstellung von Songs mit den Themen Psychedelic oder Garage, wie zum Beispiel den "Nuggets" oder "Never Never Land". "You're Gonna Miss Me" ist so ein Song, den man häufiger antrifft. Meine Meinung, The 13th Floor Elevators sind überbewertet. Sie sollen die erste Band gewesen sein, die aus der Garage kam und deren Musik psychologisch wurde. OK, wahrscheinlich haben sie das ihren Versuchen mit diversen Drogen zu verdanken. Der 13. Buchstabe im Alphabet ist M wie Marihuana. LSD soll auch im Spiel gewesen sein. Einige ihrer Songs gefallen mir, aber längst nicht alle. Was mir aber gefällt, sind gut aufgemachte Boxen.
"Music Of The Spheres" ist eine meiner schönsten Boxen. Ich hatte das Glück relativ früh etwas von der Box mitbekommen zu haben und konnte sie noch günstig kaufen. Inzwischen wird sie für sehr viel mehr Geld angeboten. Der Deckel der Box ist schon ein Kunstwerk. Der abgebildete Kopf ist ein dreidimensionales Bild! In der Box liegen eine ganze Anzahl netter Dinge,
– ein Bilderbuch aus 44 Seiten im Format 33 x33 cm,
– drei Wackelbilder mit den Cover von "The Psychedelic Sounds Of …", Bull Of The Woods" und "Easter Everywhere"
– eine Karte mit Angabe des Inhalts mit der Nummer und der Auflage der Box, meine hat die Nummer 2494 von 3000
– eine EP
– acht Langspielplatten!
Damals gab es zusätzlich zur Box noch einen Link zum Download sämtlicher Songs als MP3. Ob es den Link heute noch gibt, kann ich nicht sagen.
Die Platten mit den Studioalben stecken in Fold-Out Cover. Das erste Album "The Psychedelic Sounds Of The 13th Elevators" und "Easter Everywhere" gibt es jeweils als Mono und Stereo Version. "A Love That's Sound" und "Bull Of The Woods" teilen sich das Cover. "Headstone – The Contact Session" und "Live in California" sind in einzelnen Hüllen verpackt. Wie es sich für die Band gehört sind die Innenseite äußerst bunt mit zahlreichen Bildern gespickt.
Wie oben geschrieben, "Music Of The Spheres" ist eine der schönsten Boxen die ich kenne. Sammler von Boxen und etwa für Fans vom 13th Floor Elevators.
The 13th Floor Elevators – Sumet Sounds EP
Reverberation
Roller Coaster
Monkey Island
Fire Engine
Thru The Rhythm
Tried To Hide
The 13th Floor Elevators – The Psychedelic Sounds Of… (Mono)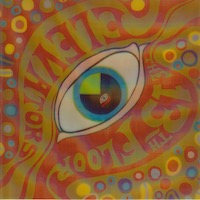 You're Gonna Miss Me
Roller Coaster
Splash 1 (Now I'm Home)
Reverberation
Don't Fall Down
Fire Engine
Thru The Rhythm
You Don't Know (How Young You Are)
Kingdom Of Heaven (Is Within You)
Monkey Island
Tried To Hide
The 13th Floor Elevators – The Psychedelic Sounds Of… (Stereo)
You Don't Know (How Young You Are)
Thru The Rhythm
Monkey Island
Roller Coaster
Fire Engine
Reverberation
Tried To Hide
You're Gonna Miss Me
I've Seen Your Face Before (Splash 1)
Don't Fall Down
Kingdom Of Heaven (Is Within You)
The 13th Floor Elevators – A Love That's Sound (Mono/Stereo)
Wait For My Love (Unreleased Sixth Single, Version 1)
It's You (Acetate)
May The Circle Remain Unbroken (Unreleased Sixth Single Mix)
Livin' On (Full Take, Original Vocals)
Never Another (Full Take, Original Vocals)
Dr Doom (Full Take, Original Vocals)
Someday My Love (Unreleased Sixth Single, Version 2)
Sweet Surprise (Backing Track)
Moon Song (Backing Track)
Livin' On (Acetate)
The 13th Floor Elevators – Bull Of The Woods (Stereo)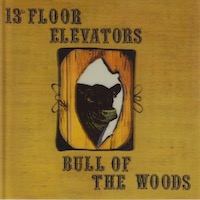 Livin' On
Barnyard Blues
Till Then
Never Another
Rose & The Thorn
Down By The River
Scarlet & Gold
Street Song
Dr Doom
With You
May The Circle Remain Unbroken
The 13th Floor Elevators – Headstone: The Contact Sessions (Mono)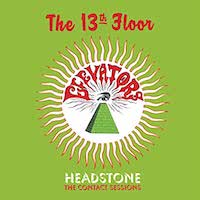 You're Gonna Miss Me
Tried To Hide
Everybody Needs Somebody To Love
Take That Girl
You Can't Hurt Me Anymore
I'm Gonna Love You Too
Monkey Island
Roller Coaster
Now I'm Home (Splash 1)
Where Am I? (Thru The Rhythm)
Fire Engine
The 13th Floor Elevators – Live In California (Stereo)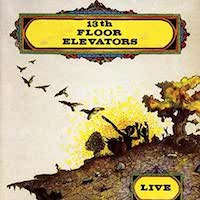 Everybody Needs Somebody To Love
Before You Accuse Me
You Don't Know (How Young You Are)
Splash 1
I'm Gonna Love You Too
You Really Got Me
Fire Engine
Roll Over Beethoven
The Word
Monkey Island
Roller Coaster
The 13th Floor Elevators – Easter Everywhere (Mono)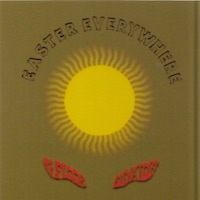 Slip Inside This House
Slide Machine
She Lives (In A Time Of Her Own)
Nobody To Love
(It's All Over Now) Baby Blue
Earthquake
Dust
(I've Got) Levitation
I Had To Tell You
Postures (Leave Your Body Behind)
The 13th Floor Elevators – Easter Everywhere (Stereo)
Slip Inside This House
Slide Machine
She Lives (In A Time Of Her Own)
Nobody To Love
(It's All Over Now) Baby Blue
Earthquake
Dust
(I've Got) Levitation
I Had To Tell You
Postures (Leave Your Body Behind)
(Visited 252 times, 1 visits today)