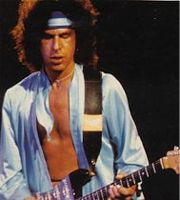 Spirit war ein Familienunternehmen. Geleitet von dem genialen Gitarristen Randy California, unterstützt durch seinen Stiefvater Ed Cassidy.
Randy California bekam seinen Namen von Jimi Hendrix. Mit bürgerlichem, Namen hieß er Randolph Craig Wolfe. Mit Jimi Hendrix jammte er eine Weile in New York, die Band hatte den Namen Jimi James & The Blue Flames. Randy California war damals 16 Jahre alt! Jimi Hendrix wollte ihn mit nach England nehmen, um ihn in seiner neuen Band The Jimi Hendrix Experience spielen zu lassen. Es gab ein Problem, Randy California war minderjährig und die bösen Eltern ließen es nicht zu.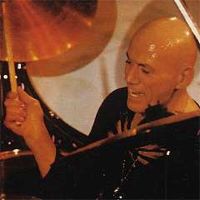 Ed Cassidy (Stiefvater von Randy California) war Opern- und Jazztrommler. Er spielte mit Charlie Parker, Miles Davis und bei den Rising Sons der Band von Ry Cooder und Taj Mahal. Bei einem Solo brach er sich beide Handgelenke und gab das Opern- und Jazzschlagzeug auf, um zum sanfteren Rock zu wechseln.
Gegründet wurde Spirit 1967 in Los Angeles. Die Stilrichtungen aus denen die Musiker kamen, waren Jazz, Blues, Rock, Folk und natürlich die Oper. Mit diesen unterschiedlichen Stilen wurde fleißig experimentiert. Das bei diesen Experimenten entstandene Material kann nur mit Vorsicht genossen werden und man sollte es sich konzentriert anhören, als Hintergrundmusik ist es ungeeignet.
Zwei der Gründungsmitglieder, Andy Ferguson und Mark Andes, trennten sich 1971 von Spirit. Sie verzichteten auf Experimente in ihrer neuen Gruppe Jo Jo Gunne bei der der Rock wieder im Vordergrund stand.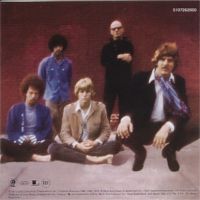 Spirit dagegen experimentierte weiter im Studio, rockte aber bei ihren Konzerten. Randy California war stark von Jimi Hendrix beeinflusst. Seine Cover von "All Along The Watchtower" und "Hey Joe" erinnern an die Versionen von Jimi Hendrix. Hörenswert sind für mich ganz besonders zwei Eigenkompositionen "1984" (nach dem Roman von George Orwell) und "Animal Zoo". Die Aufnahmen der deutschen Konzerte (u.a. aus dem Rockpalast) sind ein "Muss" für jeden begeisterten Rocker.
Randy California ertrank Mitte der 1990er Jahre auf Hawaii, als er seinen Sohn aus dem Meer retten wollte. Der Sohn überlebte, Randy California wurde nie gefunden.
Die Mitspieler über die Jahre:
Randy California: guit., voc. (* 20.02.1051 – † 02.01.1997)
Jay Ferguson: guit. voc.
Mark Andes: bass
Ed Cassidy: drums (* 04. 05.1923 – † 06.12.2012
John Locke: key.
Chris Staehely: guit., voc.
Al Staehely: bass
Larry Fuzzy Knight: bass
Die Auswahl der hier genannten Alben ist unvollständig. Nach dem Tod von Randy California gab es zahlreiche Veröffentlichungen mit Archivaufnahmen.
Spirit – Same (1968)
Fresh-Garbage
Uncle Jack
Mechanical World
Taurus
Girl In Your Eye
Straight Arrow
Topanga Windows
Gramophone Man
Water Woman
The Great Canyon Fire In General
Elijah
Veruska
Free Spirit
If I Had A Woman
Elijah (Alternate Take)
Spirit – The Family That Plays Together (1969)
I Got A Line On You
It Shall Be
Poor Richard
Silky Sam
Drunkard
Darlin' If
It's All The Same
Jewish
Dream Within A Dream
She Smiles
Aren't You Glad
Fog; So Little To Say
Mellow Fellow
Now Or Anywhere
Space Chile
Spirit – Clear Spirit (1969)
Dark Eyed Woman
Apple Orchard
So Little Time to Fly
Ground Hog
Cold Wind
Policeman's Ball
Ice
Give a Life, Take a Life
I'm Truckin'
Clear
Caught
New Dope in Town
1984
Sweet Stella Baby
Fuller Brush Man; Coral
Spirit – The Twelve Dreams Of Doctor Sardonicus (1970)
Prelude – Nothing to hide
Nature's way
Animal zoo
Love has found a way
Why can't I be free
Mr.Skin
Space child
When I touch you
Street worm
Life has just begun
Morning will come
Soldier
Rougher road
Spirit – Feedback (1972)
Chelsea Girls
Cadillac Cowboys
Puesta del Scam
Ripe and Ready
Darkness
Earth Shaker
Mellow Morning
Right On Time
Trancas Fog-Out
Witch
Spirit – Spirit of '76 (1975)
The times they are a changing
Victim of society
Lady of the lakes
Tampa Jam (Part 1)
Maunaloa
What do I have?
Sunrise
Walking the dog
Tampa Jam (Part 2)
Joker on the run
When?
Like a rolling stone
Once again
Feeling in time
Happy
Jack Bond
My road
Tampa Jam (Part 3)
Thank you Lord
Urantia;Guide me
Veruska
Hey Joe
Jack Bond (Part 2)
The Starspangled Banner
Spirit – Son Of Spirit (1975)
Holy Man
Looking Into Darkness
Maybe You'll Find
Don't Go Away
Family
Magic Fairy Princess
Circle
Other Song
Yesterday
It's Time Now
Spirit – Farther Along (1976)
Farther along
Atomic boogie
World eat world dog
Stoney night
Pineapple
Colossus
Mega star
Phoebe
Don't lock up your door
Once with you
Diamond spirit
Nature's way
Spirit – Future Games (1977)
CB Talk
Stars Arer Love
Kahauna Dream
Buried In My Brain
Bionic Unit
So Happy Now
All Along The Watchtower
Would you belive
Jack Bond Speaks
Star Treck Dreaming
Interlude XM
China Doll
Hawaiin Times
Gorn Attack
Interlude 2001
Detroit City, Freak out Frog
The Romulan Experience
Monkey See Monkey Do
MT. Olympus
The Journey Of Nomad
Ending
Spirit – Live (1978)
Looking Down
Animal Zoo
1984
Nature's Way
Hollywood Dream
It's All The Same
I Got A Line On You
Downer
Wild Thing
Spirit – Made In Germany (1978)
Rockpalast Jam
Hollywood Dream
Nature's Way
These Are Words
Looking Down
1984
Animal Zoo
Rock And Roll Planet
All The Same
I've Got A Line On You
Spirit – The Adventures of Kaptain Kopter and Commander Cody in Patato Land (1981)
We've got a lot to learn
Potatoland theme
Open up your heart
Morning light
Potatoland prelude
Potatoland introduction
Turn to the right
Donut house
Fish fry road
Information
My friend
Spirit – The Thirteenth Dream oder Spirit of 84 (1984)
Black Satin Nights
Mr Skin
Mechanical World
Pick It Up
All Over The World
1984
Uncle Jack
Nature's Way
Fresh Garbage
I Got A Line On
Spirit – Rapture in The Chambers (1989)
Hard Love
Love Tonight
Thinking Of
Raputre in the Chambers
Mojo Man
Contact
Prisoner
One Track Mind
Enchanted Forest
Human Sexualtiy
Shera Princess of Power
End Suite
Spirit – Tent Of Miracles (1990)
Borderline
Zandu
Love from here
Ship of fools
Burning love
Tent of miracles
Logical answers
Old black magic
Neglected emotion
Imaginary mask
Stuttgart says good-bye
Deep in this land
Spirit – Live At La Paloma (1993)
Life Has Just Begun
Sadana
Mr. Skin
Hey Joe
I Got A Line On You
Prelude – Nothing To Hide
Like A Rolling Stone
Going Back To Jones
Living In This World
Magic Wand
Give A Life Take A Life
La Paloma Jam – Electro Jam
1984
Jamaica Jam
Super La Paloma Jam
Natures Way.
Spirit – California Blues (1997)
California Blues
Look over Yonder
River
Call on Me
Crossroads
Song for Clyde
Pawn Shop Blues
Sugar Mama (mit Robbie Krieger)
Red House
Gimme Some Lovin'
We Believe
One World / Like a Dog
Poem for John Lennon
Shoes
Spirit – Kaptain Kopter And The Fabulous Twirly Birds
Downer
Devil
I'Dont Want Nobody
Day Tripper
Mother And Child Reunion
Things Yet To Come
Rain
Rainbow
(Visited 81 times, 1 visits today)