Graham Parker versuchte sich einige Jahre in verschiedenen erfolglosen Bands bis er von Stiff Records entdeckt wurde.  Stiff stellte ihm eine Begleitband zur Verfügung, es waren die Rumours. Der Gitarrist war Brinsley Schwarz, dessen Band 1974 ihr letztes Album aufgenommen hatten. Als Begleitband für Graham Parker spielen zu können, passte ganz gut. Die musikalischen Stile passten auch gut. Pubrock als Oberbegriff, dann mit Anteilen von Country, Blues, etwas R&B und Rock 'n' Roll. Die Songs sind meist Balladen mit viel Melodie und von Graham Parker geschrieben.
Die Box ist ein guter Einstand in die Welt des Graham Parker. Auf den ersten drei CDs sind von jedem Studioalbum ein oder mehr Songs zu finden. Die CDs 4, 5 und 6 sind Liveaufnahmen. Live waren Graham Parker und die Rumours zu Hause. Es macht (mir) mehr Spaß diese Liveaufnahmen zu hören als den Rest. Leider ist sein Auftritt im Rockpalast nicht in der Box enthalten, ein Tipp von mir: anhören!
Die Box bietet außer den 6 CDs nicht sehr viel. Es gibt noch eine DVD mit dem Gig von 2015 im The Brooks Theatre Southampton, TV Clipse von Pop Of The Pops aus den 1970er Jahren und einem Auftritt von 1978 im Old Whistle Test der BBC. Das Begleitbüchlein gibt nicht viel her. Ein kurzes Vorwort und ein Interview mit Graham Parker. Hier kann man mehr erwarten. Eine Discographie, ein paar Infos zu den Alben und den Songs fehlen gänzlich. Wer wissen möchte von welchen Alben die Songs stammen, der muss auf die Rückseite der Pappschuber gesteckten einzelnen CDs nachsehen. Wahrscheinlich als Ausgleich für fehlende Information wurden für die Fans noch ein Poster und drei Karten mit dem Konterfei von Graham Parker in die Box gepackt. Wer Graham Parker hört, ist in einem Alter der sich keine Poster von Musikern über das Bett hängt. Meine Kritik soll aber nicht der Musik gelten, die Auswahl der Songs ist nämlich sehr gut.
Einsteigern wird die Box Lust auf mehr machen, vielleicht reicht sie auch aus.  Für Fans bietet sie ein paar bisher unveröffentlichte Demos und dann natürlich die Livemitschnitte.
That's When You Know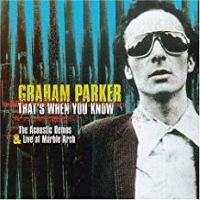 I Got My Soul  2:46
That's When You Know  2:59
Sunny Side Down  2:42
The Raid  3:13
Howlin' Wind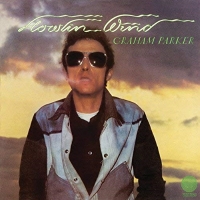 Between You And Me  2:27
Don't Ask Me Questions  5:38
Howlin' Wind  3:59
Nothin's Gonna Pull Us Apart  3:23
Soul Shoes (Single Version)  3:06
Heat Treatment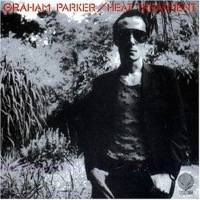 Pourin' It All Out  3:17
Black Honey  3:58
Turned Up Too Late  3:39
Stick To Me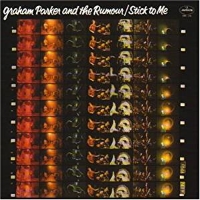 Stick To Me  3:29
Watch The Moon Come Down  4:50
Thunder And Rain  3:16
The Parkerilla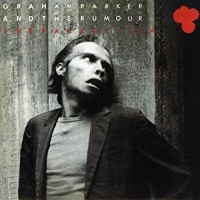 The Heat In Harlem  7:31
Lady Doctor  2:49
Gypsy Blood  5:01
Fool's Gold  4:17
Squeezing Out Sparks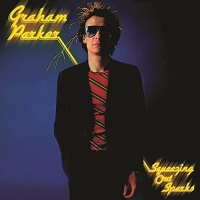 Nobody Hurts You  3:40
You Can't Be Too Strong  3:18
Passion Is No Ordinary Word  4:26
Love Gets You Twisted  3:01
The Up Escalator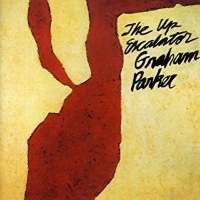 Empty Lives  5:09
Another Grey Area
You Hit The Spot  3:33
The Real Macaw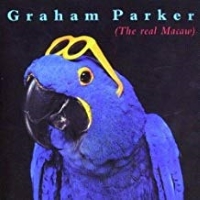 You Can't Take Love For Granted  4:38
Steady Nerves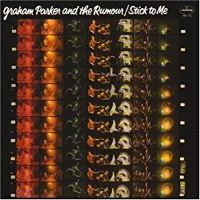 And The Shot Wake Up (Next To You)  5:10
The Mona Lisa's Sister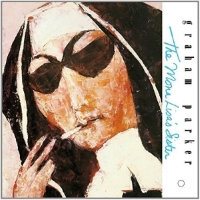 Back In Time  3:25
Under The Mask (Of Happiness)  3:34
Human Soul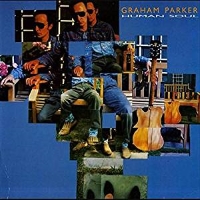 Big Man On Paper  4:08
Struck By Lightning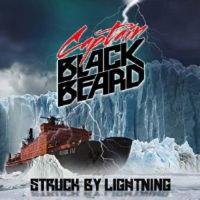 The Kid With The Butterfly Net  3:54
Weeping Statues  3:22
Burning Questions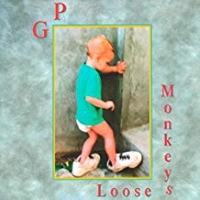 Just Like Joe Meek's Blues  4:10
12  Haunted Episodes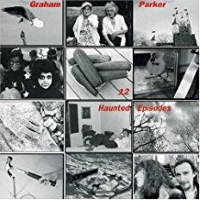 Disney's America  4:49
Honest Work  4:00
Acid Bubblegum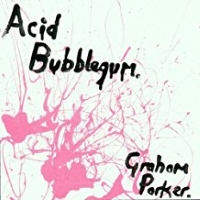 Sharpening Axes  4:49
Deepcut To Nowhere
Blue Horizon  5:19
Cheap Chipped Black Nails  4:43
Your Country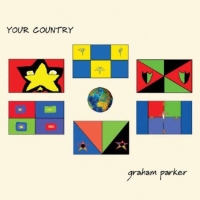 Cruel Lips (Featuring – Lucinda Williams) 4:03
Nation Of Shopkeepers  5:07
Songs Of No Consequence
Bad Chardonnay  (Featr. The Figgs) 4:46
Don't Tell Columbus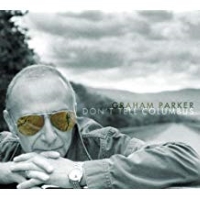 England's Latest Crown  4:53
Imagenary Television
1st Responder  3:13
Three Chords Good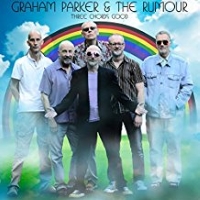 Long Emotional Ride  4:29
Live In Shadows  3:07
This Is 40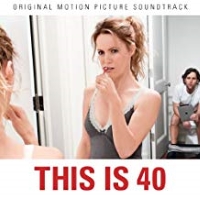 With Punch Brothers What Do You Like?  2:44
Mystery Clue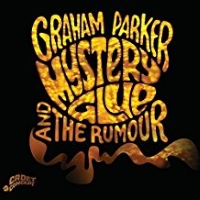 Flying Into London  4:09
Going There  3:40
 Live BBC Recordings: Hammersmith Odeon, London 1979 
Discovering Japan  3:34
Locals Girls  3:40
Thunder And Rain  3:11
Don't Get Excited  3:41
Back To Schooldays  2:41
Passion Is No Ordinary Word  4:31
Mercury Poisoning  3:04
Heat Treatment  3:06
Howlin' Wind  4:45
Stick To Me  3:19
Love Gets You Twisted  3:10
Crawling From The Wreckage  3:02
Saturday Nite Is Dead  3:14
Nobody Hurts You  3:59
Protection  4:38
Live BBC Recordings: BBC Sight And Sound, 1977 
White Honey  3:01
Hotel Chambermaid  2:58
Pourin' It All Out  3:53
Don't Ask Me Questions  5:25
Live @ The Forum Part 1 (17.10.15) 
Howlin' Wind  4:33
Stop Crying About The Rain  3:45
Thunder And Rain  3:31
Long Emotional Ride  4:44
Get Started, Start A Fire  5:18
Pub Crawl  6:03
Wall Of Grace  4:23
Stick To Me  3:45
Passion Is No Ordinary Word  4:56
Watch The Moon Come Down  5:27
Railroad Spikes  4:44
Live @ The Forum Part 2 (17.10.15) 
Hotel Chambermaid  3:08
Protection  5:07
Pourin' It All Out  4:19
Back To Schooldays  3:28
Local Girls  4:32  White Honey  3:11
Fool's Gold  3:42
Heat Treatment  3:53
You Can't Be Too Strong  4:21
Don't Ask Me Questions  6:16
Hold Back The Night  3:04
Soul Shoes  4:04
(Visited 215 times, 1 visits today)