Syl Johnson sagte über sich:
"I was a jack-of-all-trades. More soul than Marvin, more funk than James. If I'd gone pop, you'd be talkin' about me, not them. I rate right at the top. I've been underrated all my life!"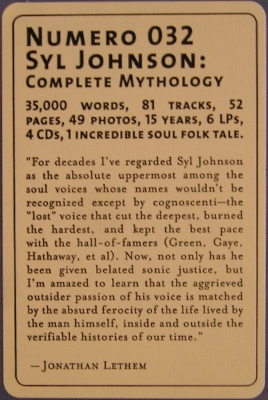 Recht hat er!
Geboren 1936 als Sylvester Thompson in Holly Springs, Mississippi. Zu seinen Brüdern gehörte Jimmy, Jimmy Johnson. Die Familie war musikalisch veranlagt. Jimmy und Matt "Guitar" Murphy waren als Kinder befreundet. Die beiden suchten sich bereits als Kind die Gitarre als Instrument aus, Syl konnte nur singen, das aber sehr gut. Die Thompson Brüder zog es in den 6 Meilen entfernten Billy Carpenter's Show Club. Hier hörten sie Joe Hill Lewis und B.B. King. Sie lernten von ihnen jeden Akkord und jede Bluesphrase.
Mitte der 1940er Jahre begann die Völkerwanderung der schwarzen Bevölkerung von den Südstaaten in die Städte des Nordens. Der Vater fand Arbeit in Chicago und holte der Reihe nach alle seine Kinder, 1950 war Syl an der Reihe. In seinem Gepäck hatte er zwei Gitarren und den Blues (Zitat aus The Complete Mythology).
Ein Nachbar der Thompsons war ein 13 Jahre alter Junge mit Namen Sam Maghatt. Der Junge spielte Gitarre wie ein Gott! Syl und sein Bruder Mack jammten stundenlang mit ihm. Später nannte der sich der Nachbarsjunge "Magic Sam".
Syl bekam seine ersten Jobs, erst als Begleitung von Shakey Shack und Eddie Boyd um sich danach den Aces anzuschließen. Bei den Aces spielte bis 1956 Junior Wells die Mundharmonika. Als Junior Wells die Aces verließ, über nahm Lois Mayers seinen Part. Es fehlte jemand in der Rhythmusabteilung und hier sprang Syl ein. Syl übernahm mit den Aces die Begleitung einiger Musiker wie zum Beispiel William "Billy Boy" Arnold oder Junior Wells.
Etwas später verpflichtete der Manager von Jimmy Reed ihn als Gitarristen. Die Meinung von Syl über Jimmy Reed war nicht die Beste. Er beschreibt ihn als Säufer der kein Instrument spielen konnte. Syl wollte einen anderen Job und ging zu Vee-Jay als Studiomusiker.
Zusammen mit Phil Upchurch, ein Bassist der Studios von Vee-Jay Records, blödelten die beiden bei aufgedrehten Mikros. Syl sang in höchster Stimmlage um Phil Upchurch zu zeigen, dass er wie ein Vogel singen kann. Der Besitzer von Vee-Jay, Vivian Carter, hörte zu und Syl hatte das Angebot ein Album aufzunehmen. Zuerst dachte er, er solle das Album als Gitarrist aufnehmen, aber Vee-Jay wollte ihn singen hören! Zu dem Album kam es nicht.
Syl wollte einen Song für das Album schreiben, hatte aber keine Ahnung wie man das macht. Er holte sich bei dem Sänger der Masquerades, Howard Scott, Rat. Syl, sein Bruder Jimmy und Scott nahmen zum Vorbild für ihren Song den Song "Loneley Teardrops" von Jackie Wilson. Es wurde ein Demo unter dem Namen "Teardrops" aufgenommen. Syl Thompson sollte das Demo zu Vee-Jay bringen. Unterwegs kam er bei der Filliale von Kings Records vorbei. Er konnte nicht widerstehen und ging in das Büro. Ralph Bass von Kings Records nahm das Demo und hörte es sich an während Syl im Flur wartete. Bass nahm Syl sofort unter Vertrag und die Single "Teardrops" wurde unter den Komponistennamen Sott/Thompson aufgenommen.
Damit fängt die Geschichte mit der Namensänderung an. Ralph Bass hatte seinen Nachnamen vergessen. Bass telefonierte mit der Mutter von Syl um diese danach zu fragen. Die Mutter sagte ihm, er solle den Namen seines wahren Vaters nehmen, Johnson, nämlich den von Robert Johnson.
Nach Meinung von Bass hörte sich Syl "Johnson" publikumswirksamer an und damit war Syl Johnson geboren.
Wer mehr über Syl Johnson und seinen Weg durch die Musikgeschichte wissen will, der sollte sich diese Box anschaffen. Der Inhalt der Box ist mustergültig! 6 LPs mit Original Cover, die gleichen Songs und einige Bonusse auf 4 CDs, ein Begleitheft mit der Story von Syl Johnson, gespickt mit Fotos. Ich habe, genau wie Syl Johnson, keine Ahnung warum er nicht berühmter und erfolgreicher geworden ist, das musikalische Talent hatte er. Syl Johnson starb am 06.02.2022.
Die Schallplatten: Syl Johnson –  My Gift
Teardrops
They Who Love
I've Got Love
Lonely Man
I Need Love
His Gift
I've Got To Find My Baby
She's So Fine – I Just Gotta Meake Her Mine
Little Sally Walker
I Resign From Your Love
I Wanna Know
Well Oh Well
Please, Please, Please
I'm Looking For My Baby
Syl Johnson – Do You Know What Soul Is?
She's Alright
I Know
A Half Love
I've Been Talked About
This Heart Of Mine
Falling In Love Again
I've Got To Get Over
Strait Love, No Chaser
Surrounded
Half A Love
Do You Know What Love Is
The Love I Found In You
Do You Know What Love Is
Things Ain't Right
Syl Johnson – Dresses Too Short
Dresses Too Short
I Can Take Care Of Business
Different Strokes
Soul Dippin'
Fox Hunting On The Weekend
Ode To A Soul Man
Come On Sock It To Me
I'll Take Those Skinny Legs
Try Me
Same Kind Of Thing
I've Got The Real Thing
Sorry 'Bout Dat!
Soul Strokes
Syl Johnson – My Funky Funky Band
Send Me Some Lovin'
Try Me
I Feel An Urge
I Resign
Love Condition
Going To The Shack
Don't Give It Away
My Funky Band
Sockin' Soul Power
Double Whammy
Take Me Back
I Take Care Of Homework
Let Then Hang High
Syl Johnson – Is It Because I'm Black
Is It Because I'm Black
Come Together
Together Forever
Everybody Needs Love
Soul Heaven
Concrete Reservation
Black Balloons
Walk A Mile In My Shoes
I'm Talking 'Bout Freedom
Right On
Syl Johnson – We Do It Together
One Way Ticket To Nowhere
Kiss By Kiss
Thank You Baby
We Do It Together
Try My Love
That's Why
Get Ready
The Way You Do The Things You Do
Annie Got Hot Pants Power
Wouldn't Change My Lady
All I Need Is Someone Like You
Let's Start All Over Again
Hot Pants Lady
Wiggle In Your Hips
Your Love Is Good For Me
Trying To Get You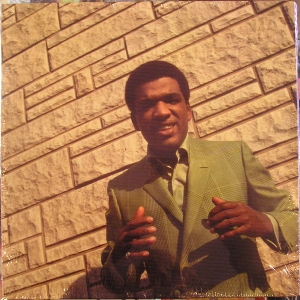 CD 1:
Teardrops
They who love
I've got love
Lonely man
I need love
His gift
I've got to find my baby
She's so fine i just gotta make her mine
Little sally walker
I resign from your love
I wanna know
Well oh well
Please, please, please
I'm looking for my baby
She's alright
I know
A half love
I've been talked about
This heart of mine
CD 2:
Falling in love again
I've got to get over
Strait love, no chaser
Surrounded
Try me
Half a love
Do you know what love is
The love i found in you
Do you know what love is
Things ain't right
Come on sock it to me
Different strokes
Sorry 'bout dat
Ode to soul man
I'll take those skinny legs
Send me some lovin'
Soul drippin'
Fox hunting on the weekend
Try me
I feel an urge
I resign
Love condition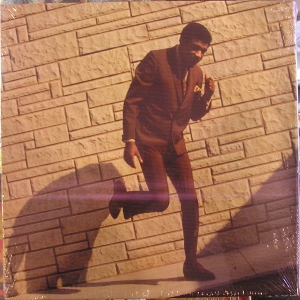 CD 3
My funky bond
Sockin' soul power
Double whammy
Dresses too short
I can take care of business
Same kind of thing
I've got the real thing
Take me back
I take care of homework
Let then hang high
Don't give it away
Going to the shack
Is it because i'm black
Concrete reservation
Together forever
Come together
Black balloons
Walk a mile in my shoes
I'm talking 'bout freedom
Right on
Everybody needs love
CD 4
One way ticket to nowhere
Kiss by kiss
Thank you baby
We do it together
Try my love again
That's why
Get ready
The way you do the things you do
Annie got hot pants power part
Wouldn't change my lady
All i need is someone like you
Let's start all over again
Hot pants lady
Wiggle in your hips
Your love is good for me
Trying to get to you
Soul strokes
Annie got hot pants power part
Soul heaven
(Visited 108 times, 1 visits today)