Im November 2018 erschien die Box, einige Tage bevor dieser Beitrag geschrieben wurde. Wenn ich an Mott The Hoople denke, dann fallen mir sofort die Young Dudes ein.
Das war eine andere Zeit, die Alben in der Box erschienen einige Jahre früher und hatten nicht den großen Erfolg. In der Box liegen 6 CDs, ein Buch mit Hardcover und ein Poster. Die 6 CDs sollten alles beinhalten was die Band in den zwei Jahren aufgenommen hatten. Es ist noch eine andere Mott The Hoople als die der Young Dudes, irgendwie härter und rockiger ist mein erster Eindruck.
Die vier Originalalben sind um alternative Versionen, Demos und Single, inklusive der B-Seiten, ergänzt. Ob man die alternative Versionen unbedingt braucht, sei dahingestellt. Auf der 5. CD geht es weiter mit Alternativen und Demos. Interessant ist CD Nummer 6: It's Live and Live Only. Ein Konzert in der Fairfield Hall in Croyden im September 1970 und ein Konzert der BBC Radio 1 vom 30.Dezember 1971. Der Sound ist ganz ordentlich und die Musik erstklassig! Wie schon geschrieben, es ist eine andere Mott The Hoople vor der Zeit des Glamrock.
Das Buch beschreibt einmal die Geschichte der Band bis 1972, Autor ist Kris Need, und dann folgen Abbildungen von Zeitungsauschnitten, Eintrittskarten, Plakate und Bandfotos. Es ist im Grunde das Übliche für derartige Boxen. Wer Mott The Hoople mag und nicht die alten Alben kennt, sollte sich näher mit der Box beschäftigen, es lohnt sich!
Mott The Hoople – Same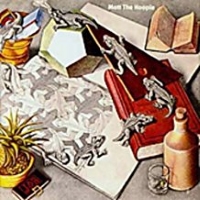 You Really Got Me
At The Crossroads
Laugh At Me
Backsliding Fearlessly
Rock And Roll Queen
Rabbit Foot and Toby Time
Half Moon Bay
Wrath And Wroll
If Your Heart Lay With The Rebel (Would You Cheer The Underdog?) (Instrumental Take 2)
Rock And Roll Queen (Single A Side)
Road To Birmingham (Single B Side)
Road To Birmingham (Guy Stevens' Mix)
You Really Got Me (Complete take)
You Really Got Me (Vocal mix)
Rock And Roll Queen (Guy Steven's Mono Mix)
Rock And Roll Queen (Kitchen Sink Instrumental)
Little Christine (2 Miles)
Mott The Hoople –  Mad Shadows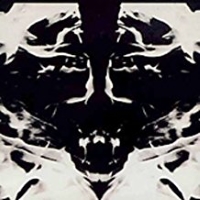 Thunderbuck Ram
No Wheels To Ride
You Are One Of Us
Walking With A Mountain
I Can Feel
Threads Of Iron
When My Mind's Gone
Thunderbuck Ram (BBC Session)
Thunderbuck Ram (Original Take With Organ)
No Wheels to Ride (Demo)
Moonbus (Baby's Got A Down On Me)
The Hunchback Fish (Vocal Rehearsal)
You Are One Of Us (Take 9)
Going Home (2 Miles)
Keep A-Knockin' (Studio version)
Mott The Hoople – Wildlife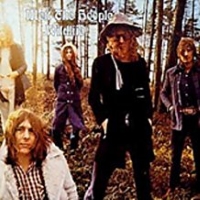 Whiskey Women
Angel Of Eighth Avenue
Wrong Side Of The River
Waterlow
Lay Down
It Must Be Love
The Original Mixed Up Kid
Home Is Where I Want to Be
Keep A-Knockin' (Live)
Midnight Lady (Single A side)
The Debt (Single B side)
Downtown (Single A side)
Brain Haulage (Whiskey Woman)
Growing Man Blues (Take 10)
Long Red (Demo)
The Ballad Of Billy Joe
Lay Down (Take 8)
Mott The Hoople – Brain Capers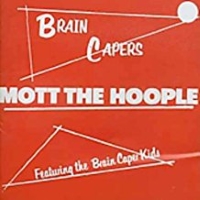 Death May Be Your Santa Claus
Your Own Backyard
Darkness, Darkness
The Journey
Sweet Angeline
Second Love
The Moon Upstairs
The Wheel Of The Quivering Meat Conception
Mental Train (The Moon Upstairs)
How Long? (Death May Your Santa Claus)
Darkness, Darkness
Your Own Backyard (Complete Take)
Where Do You All Come From (Backing Track)
One Of The Boys (Take 2)
Movin' On (2 Miles)
Black Scorpio (Mommas Little Jewel)
The Ballad of Mott The Hoople
Like A Rolling Stone (Fragment)
No Wheels To Ride (1st House)
Angel Of 8th Avenue (Tape 816)
The Journey
Blue Broken Tears (Tape 816)
Black Hills (Full Ralph's Version)
Can You Sing the Song That I Sing (Full Take)
Till I'm Gone (2 Miles)
The Original Mixed Up Kid (BBC Session)
Ill Wind Blowing (2 Miles)
I'm A River (Vocal Rehearsal)
Ride On The Sun (Sea Diver) (2 Miles)
Mott The Hoople – It's Live And Live Only
Rock And Roll Queen
Ohio
No Wheels To Ride / Hey Jude
Thunderbuck Ram
Keep A-Knockin'
You Really Got Me
The Moon Upstairs
Whiskey Women
Your Own Backyard
Darkness, Darkness 10
The Journey
Death May Be Your Santa Claus
(Visited 375 times, 1 visits today)